Vintage Marx-Atomic Cape Canaveral Missile Base Play Set in Box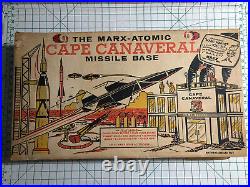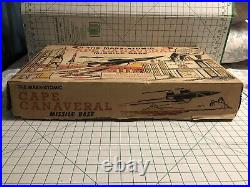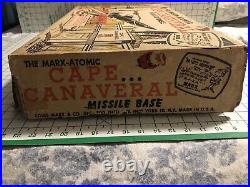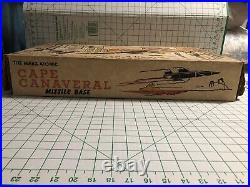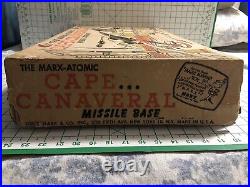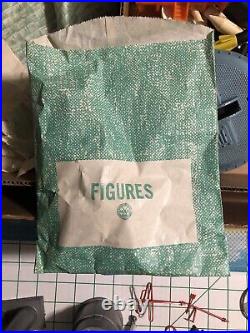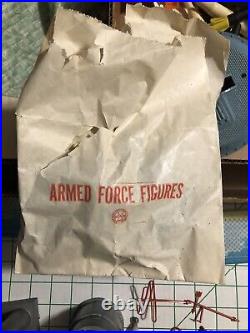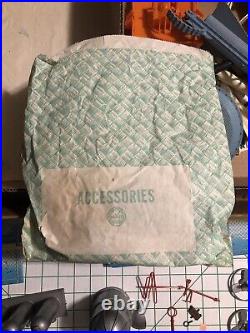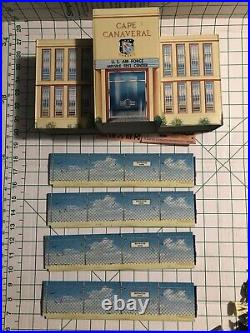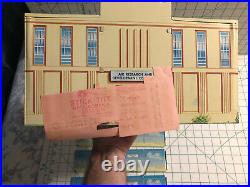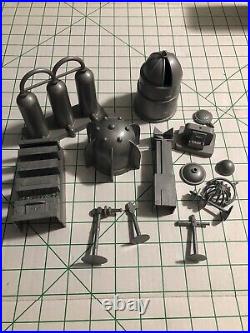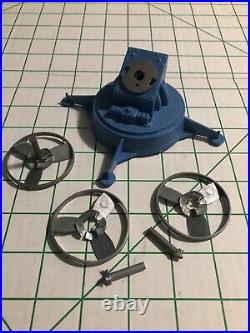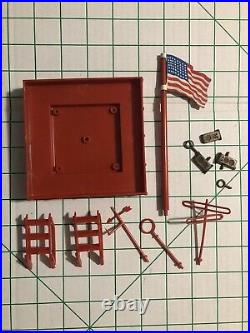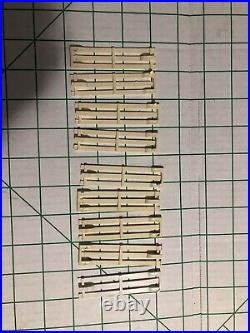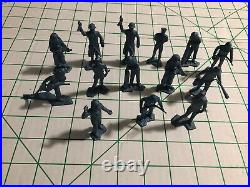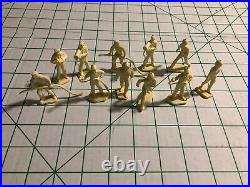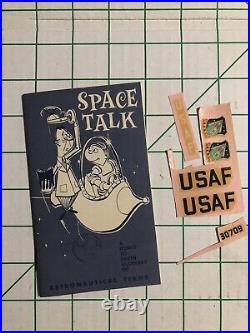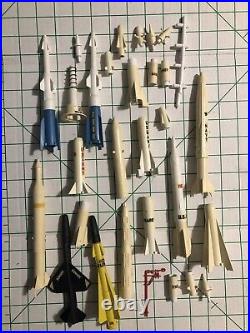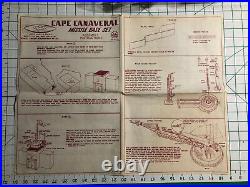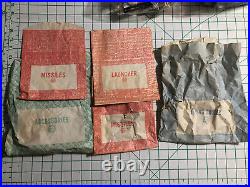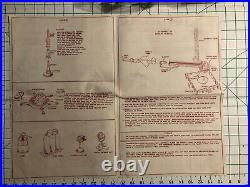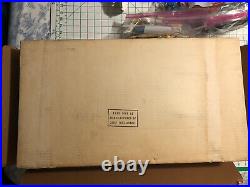 Great vintage survivor of Marx Atomic Cape Canaveral Missile Base. Building and fencing are made of lithographed tin. Hard to tell if it's complete since there are so many small pieces.
I did my best to show everything included so please scrutinize the pictures to judge condition and completeness for yourself. Two of the flying saucer discs have broken post but are complete so could be repaired. The decal page is present but has adhered to the tin test center building (I think it can be "teased" off but I leave that to the next owner). Box has shelf wear and Santa stickers but otherwise displays real nice with bright colors.