RARE 15 Marx 1951 60mm WILD ANIMAL Plastic Playset Figures near complete set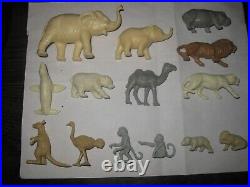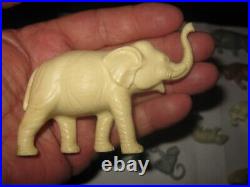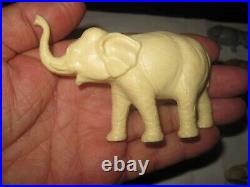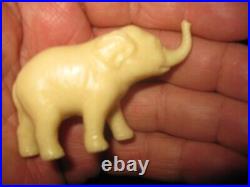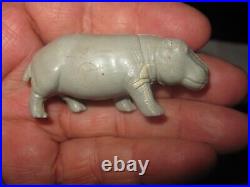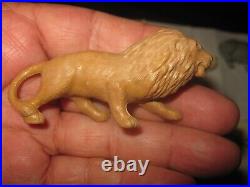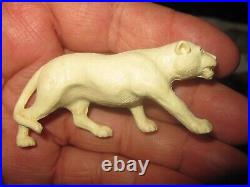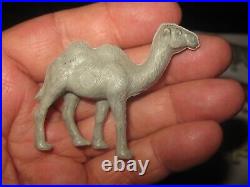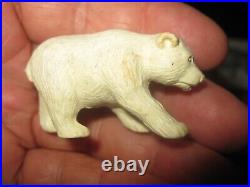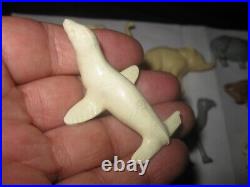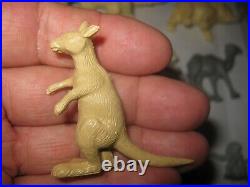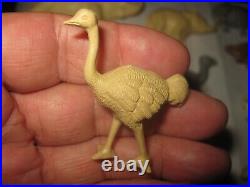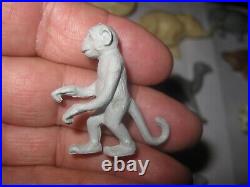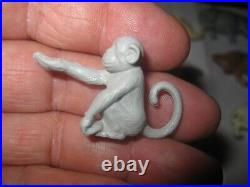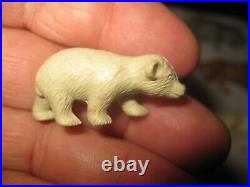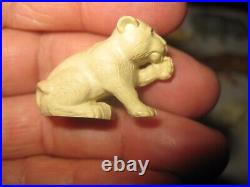 Some of these may not be much to look at in regards to the sculpting, but the adult elephant in this group of plastic playset figures is considered THE RAREST of all Marx Wild animal figures ever produced according to veteran enthusiasts of the playset hobby. As a collector of vintage plastic animal figures for over 60 years I have only seen less than 5 ever offered for sale. They were manufactured in the very early 1950s in soft vinyl plastic, soft plastic, and even hard plastic. The adult elephant measures 2 and 3/4 inches tall to the top of the raised trunk. The series was done in two groups - the larger animals: Elephant, elephant calf (harder plastic), Hippo, Lion, Camel (vinyl plastic), Tiger, Bear, and Sea Lion (standard soft plastic).
Smaller figure group: Kangaroo, Ostrich, 2 poses of monkey, bear cub, and lion cub are all in standard soft plastic.. All are in very good condition with minor wear and no damage.