Marx Sears Allstate #5940 Knights and Viking Playset Original Box Incomplete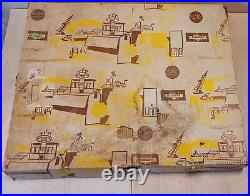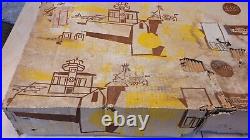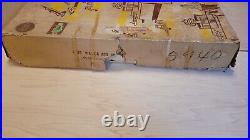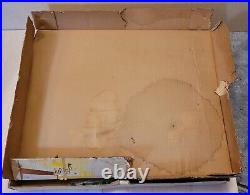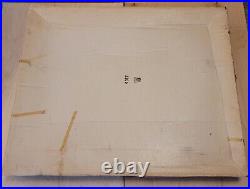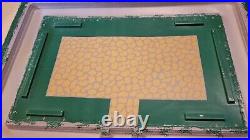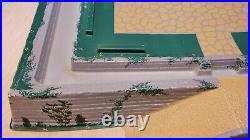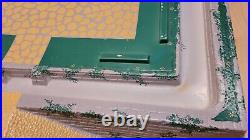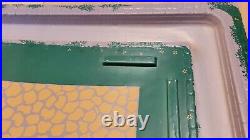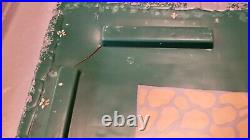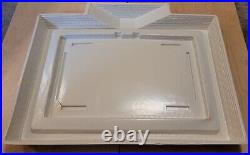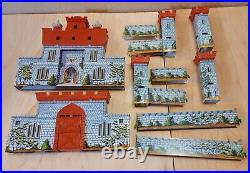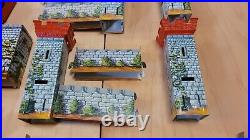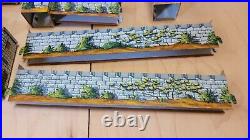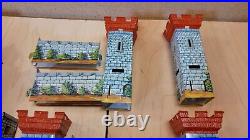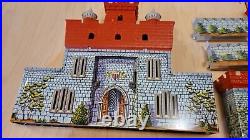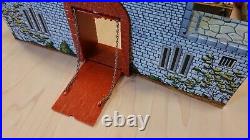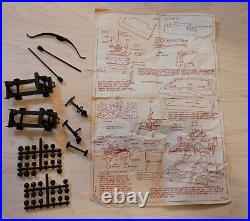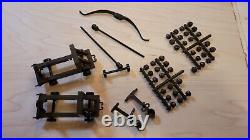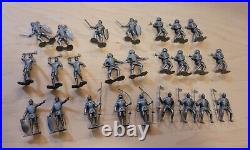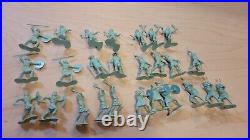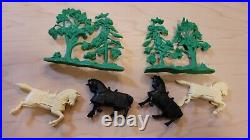 Here we have a Marx Sears Allstate Knight and Vikings Playset, with original box. The top of the box. Is in pretty bad shape. Rips, tears pokes, warping, water damage, split corners. Is in much better shape, with only some concave warping towards the middle. It has a bit of concave warping toward the center, but lays pretty flat. Lifts up a bit, it may lay flat with weight from the cattle prices applied. There is a small crack in one corner.
Where the castle walls set. The figures have the brittles. They'll hold up with light play or simply displaying.
But hard play and tweaking will snap them. The bow and arrows, catapults and stones are in very nice. The horses don't seem to be brittle like the figures.
The instructions have some wear, wrinkling. The metal castle parts are in very nice condition.
I saw only a couple tiny spots that looked like any sort of corrosive wear from moisture.