Marx Midtown Service Center Tin Litho Vintage Toy Super Nice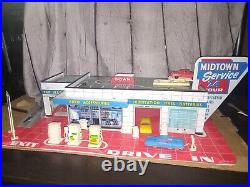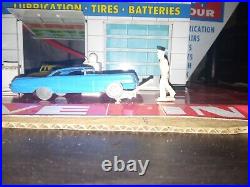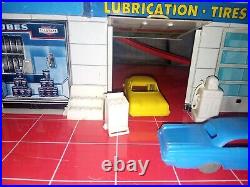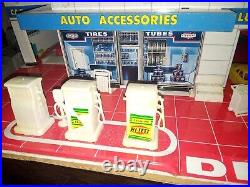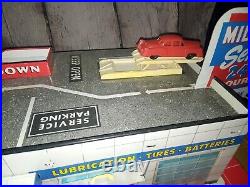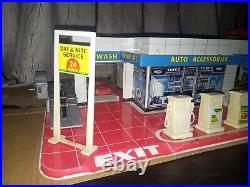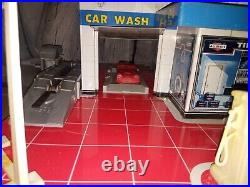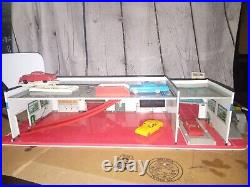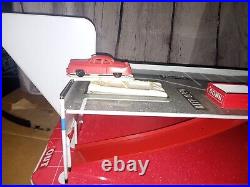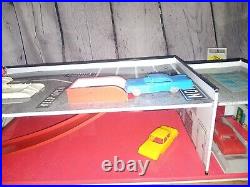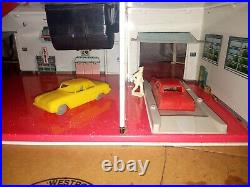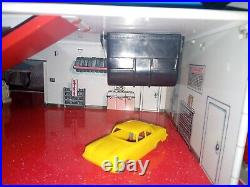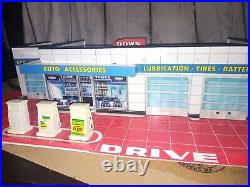 This vintage Marx Midtown Service Center toy is a must-have for any collector or enthusiast. With its intricate tin litho design, this play set is sure to bring joy and nostalgia to any home. Made in the United States in 1950s, this toy is a true piece of history and a testament to the quality of craftsmanship of the time. The toy is in great shape and has been well-maintained, making it an excellent addition to any collection. Comes with main sign, wash station, conveyor wash, 4 cars, 4 pumps, air pump, sound box inside, car lift, jack, attendant, oil display, fruit display, AC machine.
All in very nice condition!