Marx Ft. Apache Stockade playset accessories extra figures original box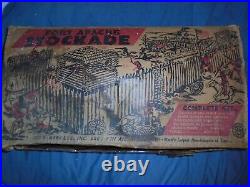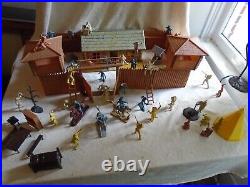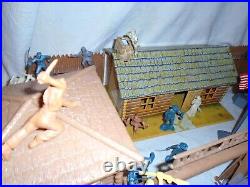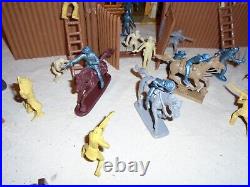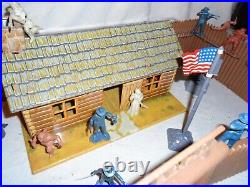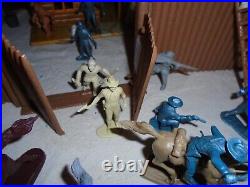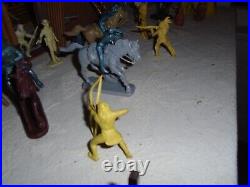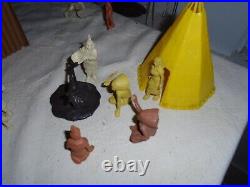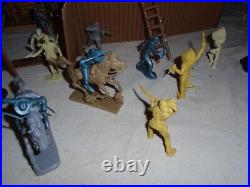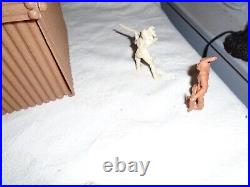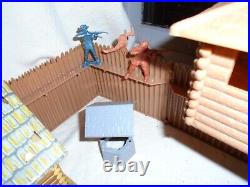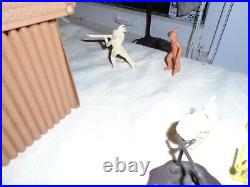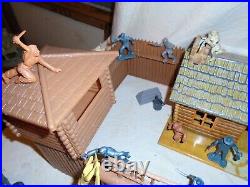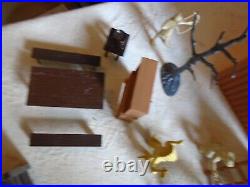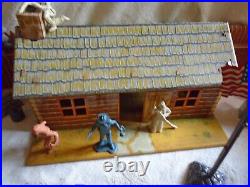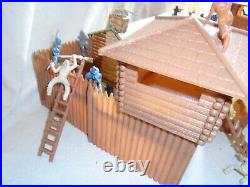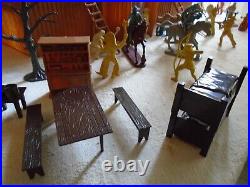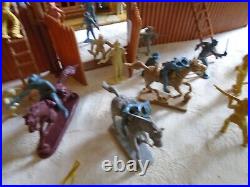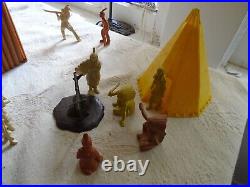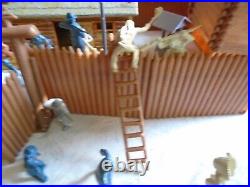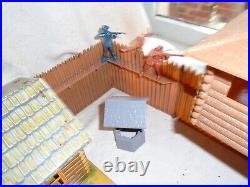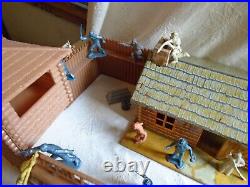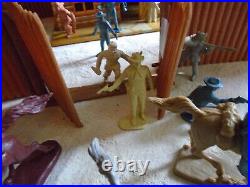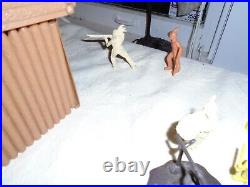 Early (1953-54) Marx Fort Apache Stockade playset. This one had only pioneer and Indian figures, no 7th Cavalry or character figures. I have added a nice lot of metallic blue cavalry figures and the character figure of Lt. This set has cabin, nine stockade sections, two blockhouses, the main gate and an Indian tepee.
Accessories are the original flag and pole, cabin furniture, campfire, well, woodpile and chopping block with axe. There are the original 8 pioneer poses, all 8 cavalry poses, Lt. Masters, two Toy Soldiers of San Diego cavalry horses, 1 dead tree, 4 ladders and 18 Indians.
The original box is in fair condition and is included. Please wait for an invoice before paying.