Marx Atomic Cape Canaveral Missile Base Playset Vintage Toy Soldier Sci Fi War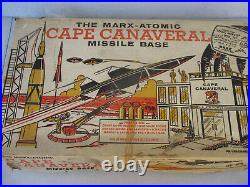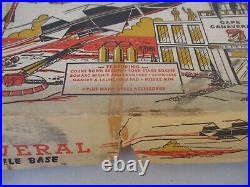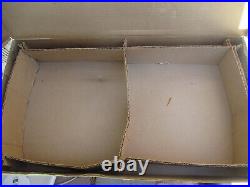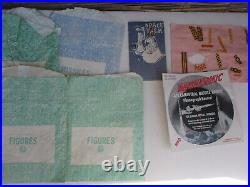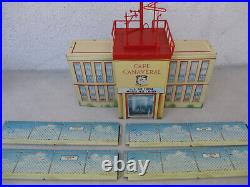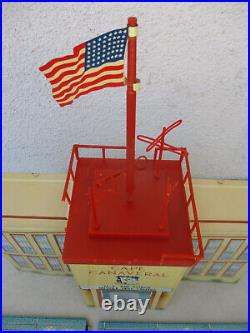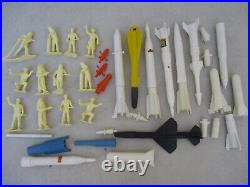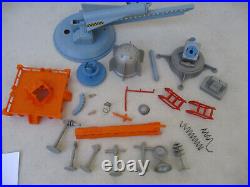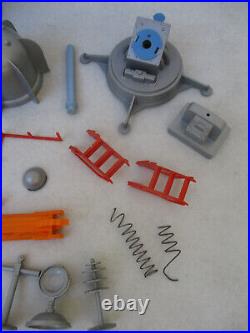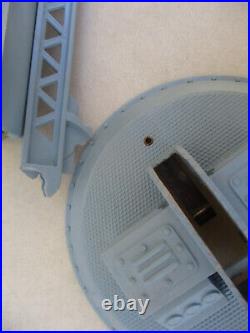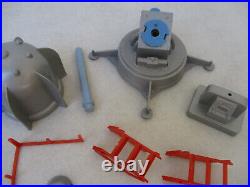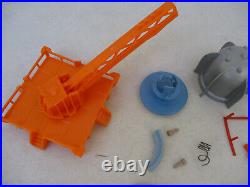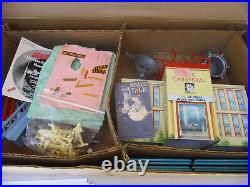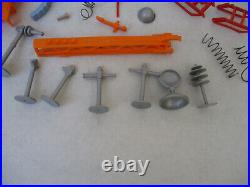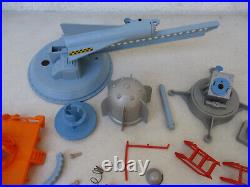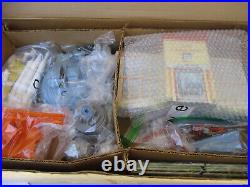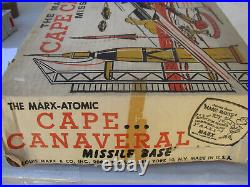 Playset with several RARE parts that alone are worth much more than the asking price! Includes the rubber tipped missile! Marx Atomic Cape Canaveral Missile Base in original box with dividers. Box is about 26 ¾ x 15 x 1 ¾ inches tall.
Has 4 original bags, Space Talk booklet (published for this playset), paper with some decals on it and a 33 1/3 record (Rare). Has the tin building with 2-piece flag and 4 plug ins, and 4 tin fence pieces. Also, 12 soft plastic figures, about 2 ¼ inches tall or 54mm. Includes the missiles and missile parts shown - enough to make at least 7 complete missile and probably a few more.
A variety of accessories and a few springs for the missile launchers (please see photos).