MARX 1950's TIN LITHO DAY & NITE SERVICE STATION WITH SKY VIEW PARKING WithAccs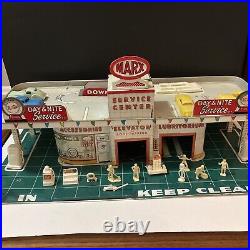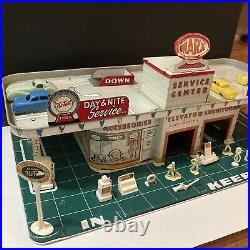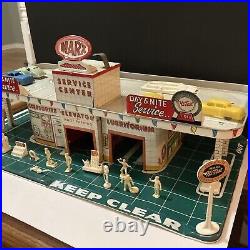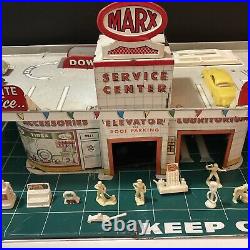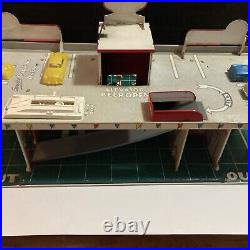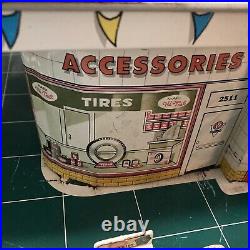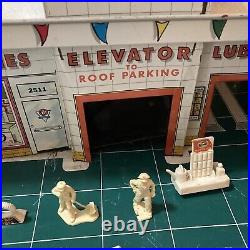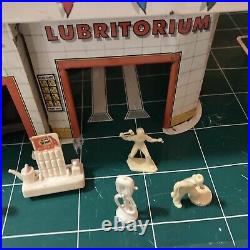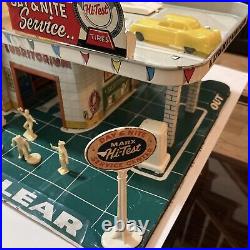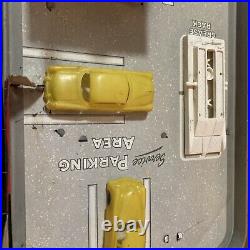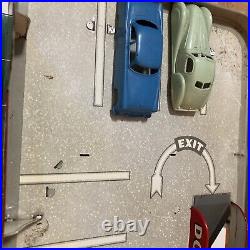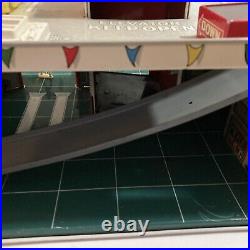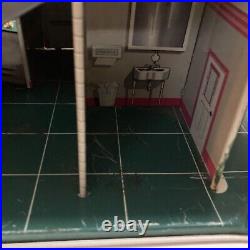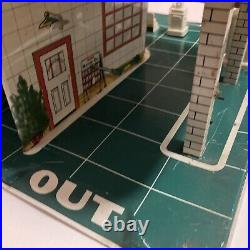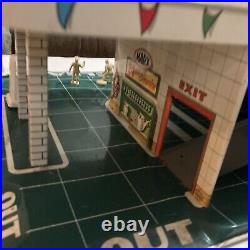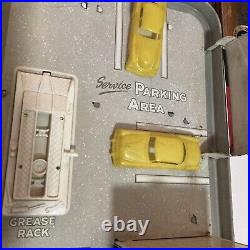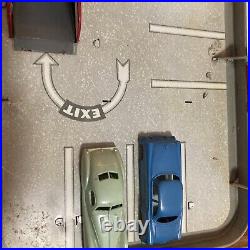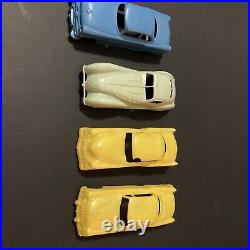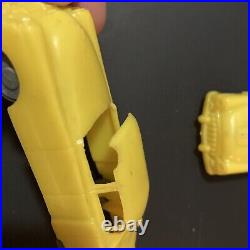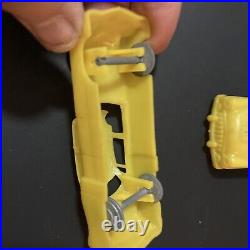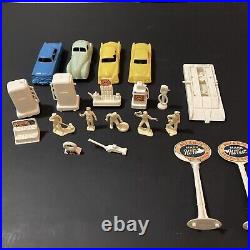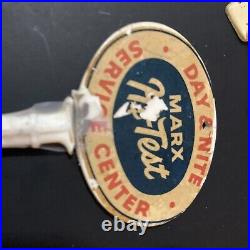 This vintage Marx toy from the 1950s is a must-have for collectors. Made of tin, this Day & Nite Service Station includes a Sky View Parking feature and comes with accessories. The attention to detail in the design makes this toy a great display piece, and it's sure to bring back memories of childhood playtime. The age level for this toy is 17 years and up, making it a perfect addition to any vintage toy collection. This set is in very good shape for its age but it is a used toy so do not expect a new one. The set does have some minor surface rust, scratches, stains that may or may not be able to be cleaned off. I wiped it down with Windex but I have not scrubbed it or used any other chemicals or waxes on it. The accessories have also been played with and show minor signs of wear.
One of the "Marx Hi-Test" signs is broken off at the sign pole. I attached it with a piece of scotch tape for the photo. Also one car is missing a tire and the same car is missing the left windshield pillar. I have included as many pictures as possible. Please see and enlarge all photos for item condition and feel free to ask for additional photos.