Cavemen Marx 1950s Tan Plastic Vintage Dinosaur Playset Caveman Figure Lot of 18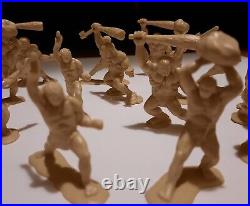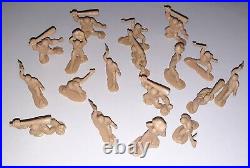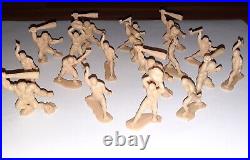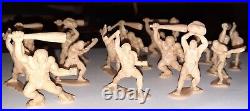 This small group of cavemen was available only in the company's prehistoric playsets. Marx wanted to provide kids a good guy versus bad guy scenario in all his playsets, and cavemen against the dinosaurs did the trick. The figures were made in soft plastic and came in a variety of cream, brown, and tan colors. While Marx' dinosaurs were and remain very popular, this group of cavemen has taken a backseat to the many more popular figures in the Wild West, military, cartoon, and other themes.
That is unfortunate, because when viewed through a magnifying glass these figures prove to be almost exquisitely sculpted. The variety of poses is immaculate.