Cape Kennedy Space Center Playset by Louis Marx, circa 1968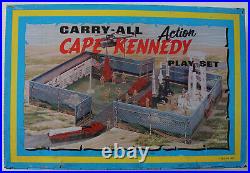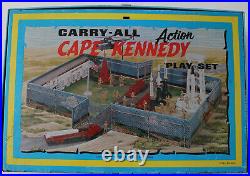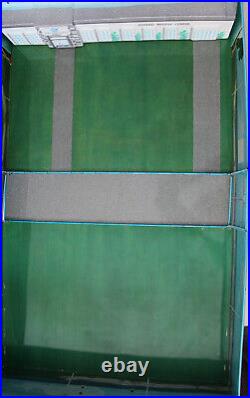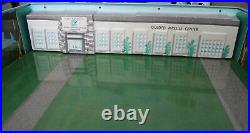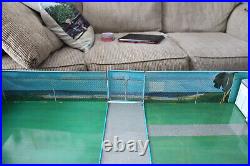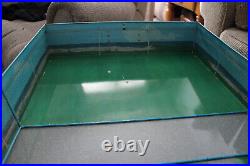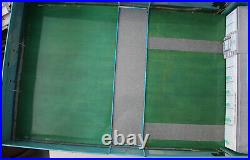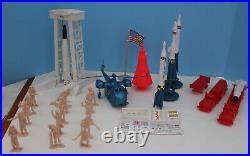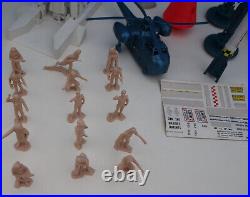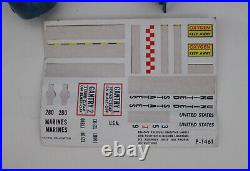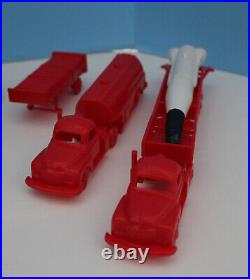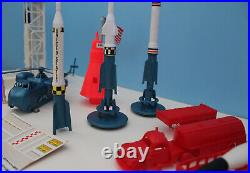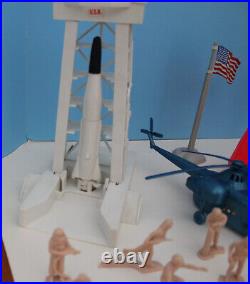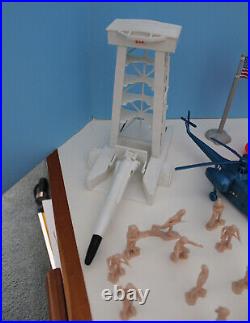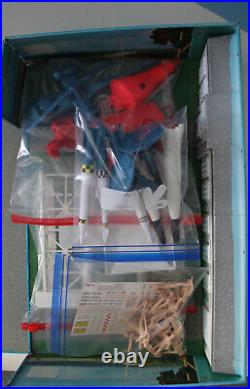 Cape Kennedy Space Center Play Set by Louis Marx, circa 1968. The brand is a well-known name in the toy industry, and the vintage aspect only adds to the charm and collect-ability of this set. Don't miss out on the opportunity to own a piece of space history with this unique and exciting vintage play set.
This vintage play set from Marx features everything a space-loving child could dream of. With a Cape Kennedy theme, the tin lithographic carry-all action play set includes rockets, astronauts, and various other space accessories. Made in 1968, this set is a rare find for collectors and enthusiasts alike. I have for sale a vintage Louis Marx Cape Kennedy Space Center playset.
Set includes the following items: Operating plastic gantry - launching pad, two (2) rockets, three (3) missiles Two (2) red plastic truck cabs Three (3) red plastic trailers (rocket fuel, oxygen and missile hauler) Blue plastic rescue helicopter Fifteen (15) tan plastic crew members, Orange plastic Space Capsule, 3 (3) spring loaded missile launchers. Metal flag and flag pole. I believe it is only missing 1 plastic crew member based on the picture on front. Set comes with its original metal carrying case (latch broken) that opens to become part of the play-set as the Guided Missile Center. Outside surfaces of box has some scuffs from being moved around over the years.
Inside surface is in very good to excellent condition. Carrying case folds up to hold all play items. Original metal clasp still works. Overall, this set is in very good to excellent condition. It appears to be lightly played with!
Please see pictures as they are a large part of description! If you have any questions, PLEASE message me before purchasing.
It is better to ask then just assume that product will work for you. And we all know what ASSUME means. This isn't Wally World after all!