1954 Mark Bros Roy Rogers RODEO RANCH Box 3985 Western Cowboy Playset INCOMPLETE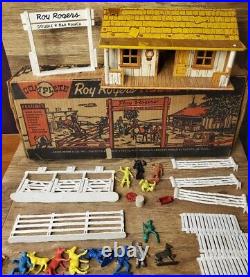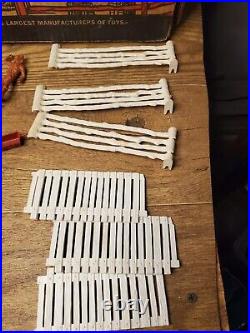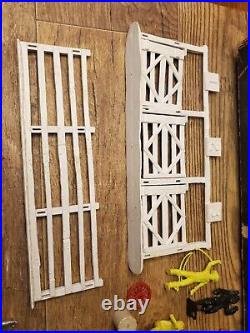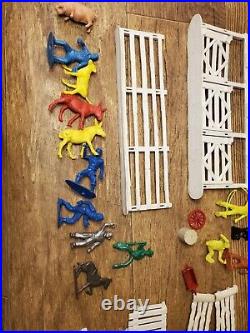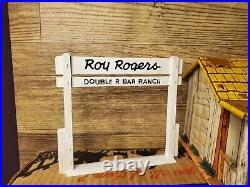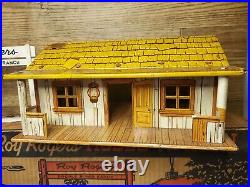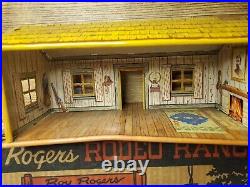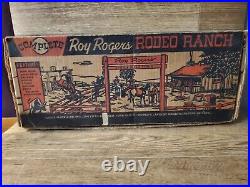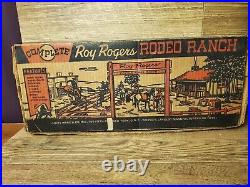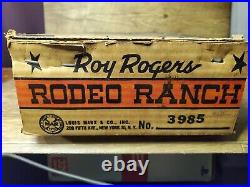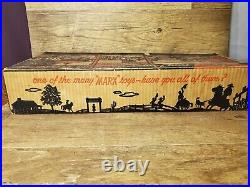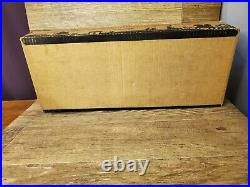 Plastic figures (multi color ones on bottom row) are not original to this set but are vintage and will be included. Set is incomplete and missing parts. Is a great donor to make another set complete.
To Relive the classic western adventure with this vintage 1954 Marx Bros Roy Rogers RODEO RANCH playset. Made of durable plastic, this set includes various accessories that will allow you to recreate exciting scenes from the old west. This collectible item is perfect for fans of vintage toys and is sure to be a great addition to any collection. This set is incomplete but still contains many pieces from this sought-after collection. The set includes characters from the Roy Rogers character family and features a Western cowboy theme.
Made in the United States, this vintage playset is a great way to experience the nostalgia of the 1950s. Don't miss your chance to own this piece of history.